Open Water Diver Course - €380
* Beginner Level - duration 3 days
THIS IS IT your PADI Diver certification begins HERE.

Your life will never be the same again.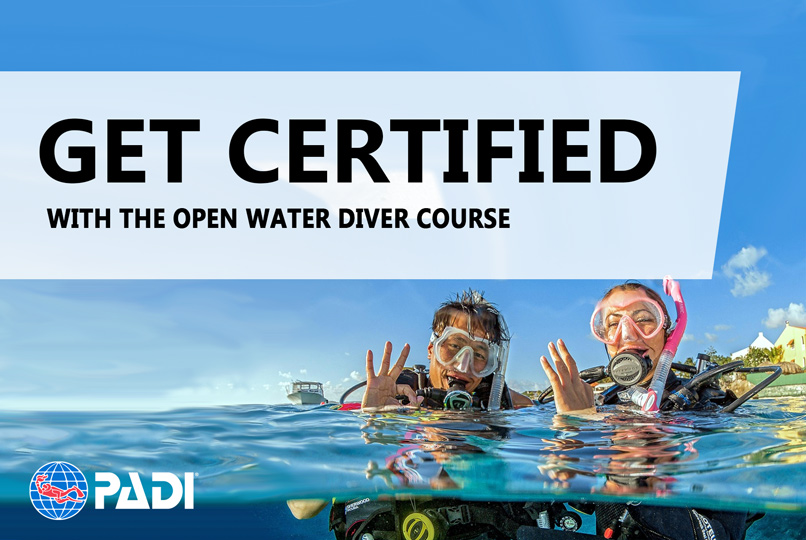 Do you want to be a certified PADI Scuba Diver and dive up to a maximum of 18 metres any where in the world ? ​
Do you want to join the MILLIONS of people to become part of the PADI underwater family, with adventures galore? ​
Then the PADI OPEN WATER DIVER COURSE IS FOR YOU! ​
To enrol in the PADI Open Water Diver course you must be 10 years old or older. ​
You need adequate swimming skills and need to be in good physical health.
No prior experience with scuba diving is required,
The PADI Open Water Diver course consists of 3 fantastic fun fun filled days with:-
5 Confined Water Dives to learn basic scuba skills
4 Open Water Dives to use your skills and explore the wonders of the ocean.
You will have Home Study (eLearning) to do prior to your dives - see below*
What is included in the Price
The price includes the PADI Instructor teaching the course; full basic kit rental; transport from the dive centre to the dive site and return and course certification.
Home Study/PADI eLearning - (NOT included in the course price)
You can get started immediately with the knowledge development portion of the course and work at your own pace using the PADI eLearning® system. This convenient, interactive study option allows you to learn anytime and anywhere you have an internet connection. PADI eLearning lets you:
1. Learn by watching, listening, reading and interacting with a dynamic instructional program.
2. Access the material for one year, plus gain unlimited access to an online version of the course manual
3. The link, which shows the cost, will be sent to you on enquiry/booking.