Open Water Diver Course - €380
* Beginner Level - duration 3 days
THIS IS IT your PADI Diver certification begins HERE.

Your life will never be the same again.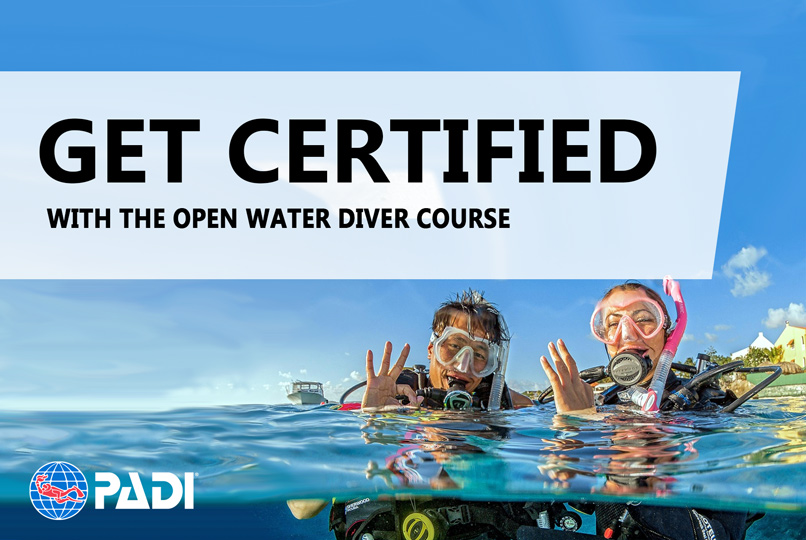 Do you want to be a certified PADI Scuba Diver and dive up to a maximum of 18 metres any where in the world ? ​
Do you want to join the MILLIONS of people to become part of the PADI underwater family, with adventures galore? ​
Then the PADI OPEN WATER DIVER COURSE IS FOR YOU! ​
To enrol in the PADI Open Water Diver course you must be 10 years old or older. ​
You need adequate swimming skills and need to be in good physical health.
No prior experience with scuba diving is required,
The PADI Open Water Diver course consists of 3 fantastic fun fun filled days with:-
5 Confined Water Dives to learn basic scuba skills
4 Open Water Dives to use your skills and explore the wonders of the ocean.
You will have Home Study (eLearning) to do prior to your dives - see below*
What is included in the Price
The price includes the PADI Instructor teaching the course; full basic kit rental; transport from the dive centre to the dive site and return and course certification.
Home Study/PADI eLearning - (NOT included in the course price)
You can get started immediately with the knowledge development portion of the course and work at your own pace using the PADI eLearning® system. This convenient, interactive study option allows you to learn anytime and anywhere you have an internet connection. PADI eLearning lets you:
1. Learn by watching, listening, reading and interacting with a dynamic instructional program.
2. Access the material for one year, plus gain unlimited access to an online version of the course manual
3. eLearning cost €105