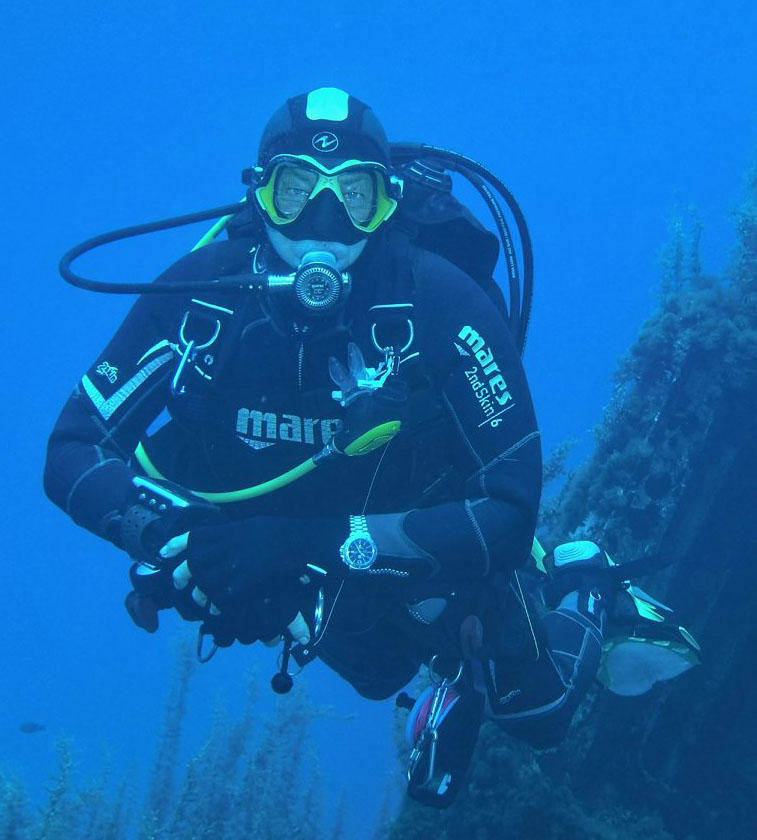 Hannes Potgieter
PADI Staff Instructor & Director of Diving
From Pretoria, South Africa, Hannes has been diving since 1985 and has more than 10,000 dives under his weight belt. He moved from SA to Tanzania in 199-something….. where he owned Seabreeze Marine Dive centre for 22 years. Hannes has dived in Malta on and off for the past 4 years and finally moved here in 2018 with his amazingly fantastic gorgeous wife Rhona (yep she wrote this!)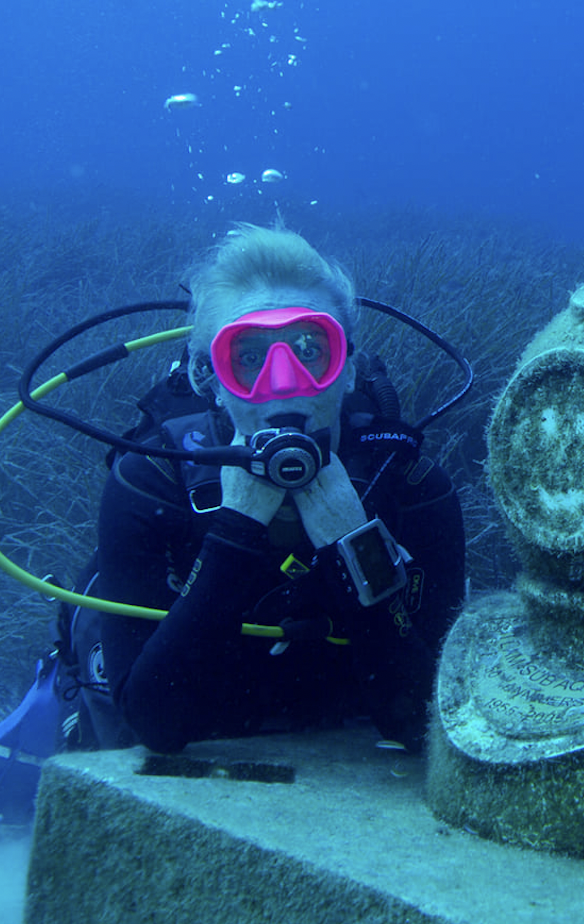 Rhona Potgieter
The "Pink" Lady
Divemaster
From Bonny Scotland, UK. Rhona learned to dive in Oban, West of Scotland in the 80's and continued diving in Tanzania where she met and married Hannes. It has been said she is very much a warm weather diver, but now that she is hoping to get more dives under her weight belt all year round! Rhona looks after the office and is always there to welcome you as you walk through the doors of the dive centre and fresh coffee is always on the go.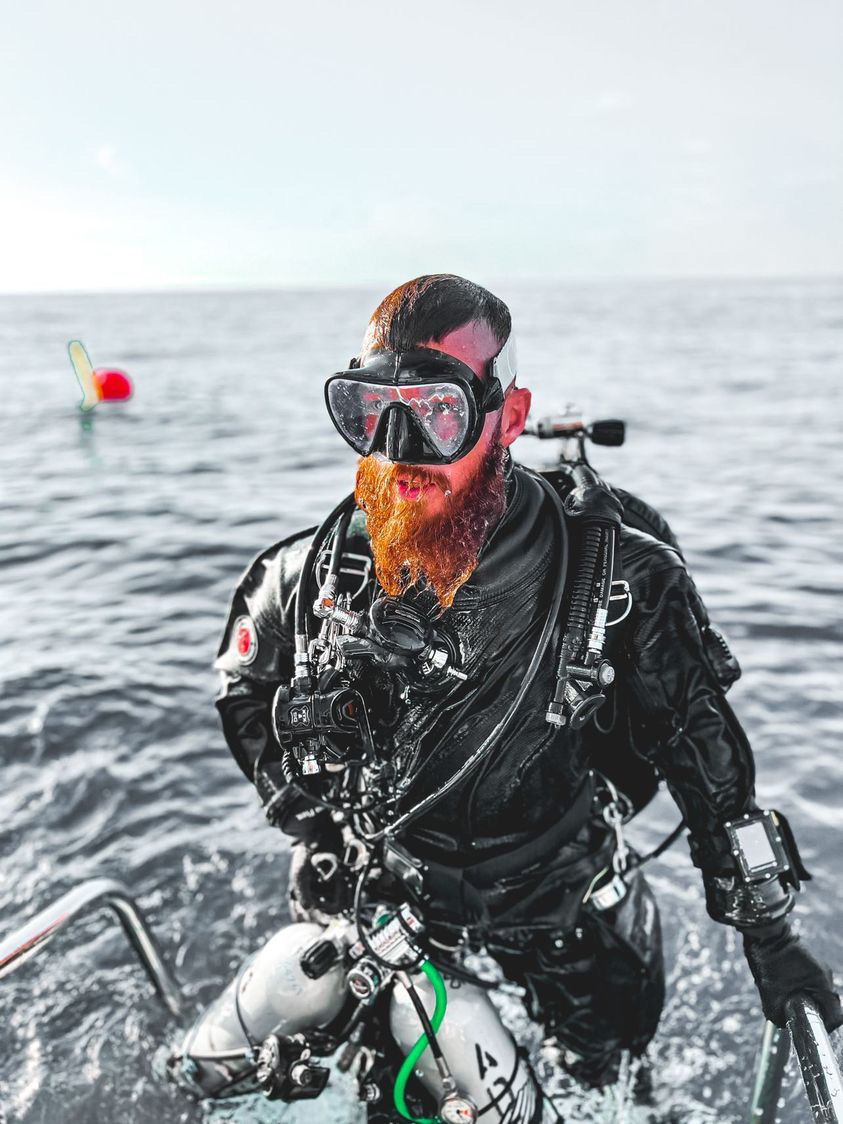 Lewis Mark Sell
PADI TecRec Trimex Instructor & MSDT
Lewis began diving whilst young and then with an expansive career as a Private Chef in yachting, his career spanning the globe settled in Malta. Being fortunate enough to dive the Indian sea to the shores of Japan and the midst of Asia, becoming more interested with history and deep technical wrecks within the Mediterranean. Often regarded as the Truk Lagoon of the Mediterranean; Lewis has earnt the prestigious rating of open circuit Full Trimix Instructor in 2022. Specialising in the use of back and side mount in multiple scenarios, mostly deep cavern and wreck diving.